HIRE VR Gimbal
The VR gimbal is the ultimate solution for VR camera stabilisation. The gimbal offers 3 axis stabilisation to an array of 6 or 11 GoPro Hero 4 Black. It is the perfect solution for drones and dollies where vibrations and oscillations are normally an issue. The VR gimbal can also be used handheld, car mounted or attached to any vehicle
Smooth footage in any conditions: this is the result!
Since now filming in VR with drones, dollies and moving vehicles has represent a challenge for the postproduction team. Not anymore, with the VR gimbal almost no post production stabilisation is required. This also drastically improves the stitching.
Effortless setup
The VR gimbal is configured to work with 6 or 11 GoPros and almost no balancing is required, preventing any possible downtime on set.
Matrice 600
The VR Gimbal works great with the Matrice 600 delivering an impressive flight time of up to 25min. This is a stress relieving so everybody can focus on getting the shot. No rush.
Flexibility
The Matrice 600 is ideal for all shoots – it can be set up in minutes and the IATO-compliant battery design means that it can be taken aboard airplanes, making it perfect for travel anywhere in the world.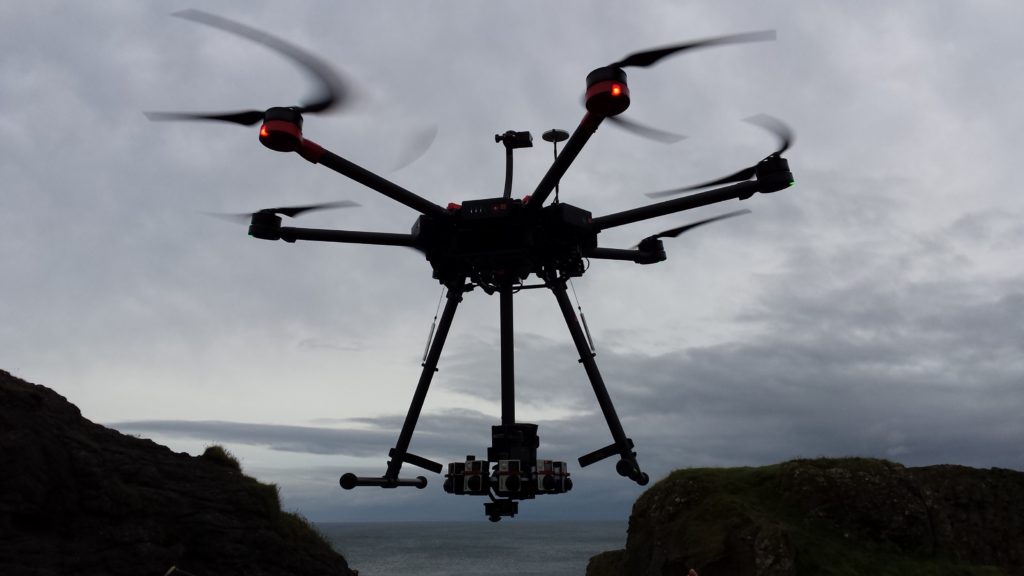 If you would be interested in using the VR gimbal for a shoot, please email us at info@beeaerial.co.uk or call on +44 (0) 333 772 0728.
HIRE VR Gimbal 360 in London, UK