What is FPV? FPV stands for First-Person View where the pilot sees what the drone sees. It is a special type of drone that provides a free-flowing, gliding viewing experience. FPV pilots typically need at least one year of rigorous practice in order to master the flight characteristics of the drone. At Bee Aerial we have a very experienced pool of pilots able to fly FPV drones like no others in the UK.
FPV Drone Pilot Hire in London, UK and Wordlwide. # FPV Drone Pilot Hire
Which cameras can be used? Our small FPV drones are equipped with the latest GoPro Hero 10. Our big boys, larger FPV racing drones, they come equipped with a RED Komodo or they can be custom built/modified to mount DSLRs or similar cameras.
Why use FPV? With FPV, it is entirely possible to do one-take or few-take cinematography. Unlike regular drones, FPV drones have much better control, which means the pilot can cover longer distances and link multiple shots into one. Compared to the standard Mavic 2 Pro drone, which produces footage that is more traditionally "cinematic", FPV drones are more fluid, potentially surreal, but can still retain some of that dolly cinematic feel due to its smoothness.
Who and when should you use FPV? While FPV can capture building exteriors with energy and flair, they harness the most advantages indoors. Connecting rooms and spaces together is one of the things FPV excels at. It is no surprise that the FPV drones have been shaking up the real estate industry. You can tell a story by capturing a single shot, leading your audience from room to room and experiencing all the amenities – all with context and continuity.
Some sample use cases:
Large indoor areas: museums, libraries, theaters, facilities/factories, breweries, arenas
Spaces that could use a bit of energy: businesses, office buildings, new stores
Spaces with intricate paths: bowling alleys, gyms, auto body shops, go-cart tracks
Some more uses: skiing, snowboarding, hot air balloons, auto racing, skateboarding, hip-hop dance, dirt-biking, jet-skis, surfing and more. Since FPV drones can travel in excess of 90mph these bad boys can keep up with almost every outdoor sport.
Finally, one of the biggest industries adopting FPV is the music industry. Justin Bieber & The Kid Laroi, Radiohead, and Juice WRLD, are among many artists, including indie artists who employ FPV videography in their music videos. In The Kid Laroi's video featuring Justin Bieber, the FPV drone performs upside down flips of Bieber singing his heart out atop a building.
When should you not use FPV? Small spaces. Areas less than 1200 square feet might not have enough room for FPV drones to flow through. If your space is around this size, ask for our gimbal combination. It might be a better way to showcase your space with a full frame camera.
Is FPV drone videography more expensive? It is typically priced between our Mavic 2 & Inspire 2 Pro pricing, but with multiple types of insurances, it can add up. Therefore, it is important that you let us know which types of insurance you need before requesting a quote.
How does the pilot have more control of the drone? The FPV pilot wears a pair of goggles that give them a real-time view of the drone and allows them to perform complicated maneuvers like flying through small openings or making banked turns.
Are they safe? Their small size and enclosed propellers translate to increased safety when compared to conventional drones.
Can FPV drones fly over people? Yes, we can fly them over people.
Should I hire an FPV drone pilot? FPV Drones are starting to gain popularity as clients discover their massive potential to showcase indoor spaces with a unique perspective and added creativity. After seeing the success of our NYPL video, numerous esteemed companies have contacted us and it has now become our most sought-after service. We believe that by the beginning of next year, FPV drone videography will be trending as more and more companies realize their value. If you haven't already, we recommend viewing our FPV reel above and deciding whether FPV drone videography is right for your project and your space/location. #FPV Drone Pilot Hire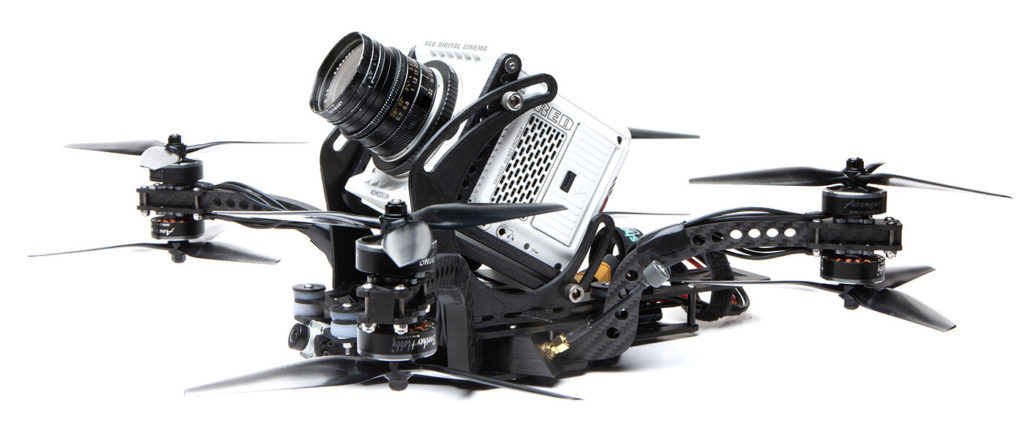 Bee Aerial's team has a wide range of experience of shooting feature films, commercials, television programmes and documentary footage. We have also filmed corporate events and weddings across Europe, and carry equipment to capture VR footage and to conduct building inspections and surveys. Our clients have included the BBC, ITV, Channel 4, RAI, Samsung, Lamborghini, BMW, Coca Cola, Pepsi, Unilever, Sony, Yell, Special Edition Films, Silverfish Media, the Barbados Tourism Authority, British Airways, Ray-Ban, Elegant Hotels Barbados, Altman Real Estate, Cordoba Internacional TV, Wargaming.net, Trees For Cities, the Japanese Broadcasting Corporation, Stella Artois and Hodinkee.
We operate internationally and have shot at locations including Wembley Stadium, the Wimbledon All England Lawn Tennis Club and St Andrews Links, covering everything from Pompeii to Palestine.
You can find us on Facebook here and on LinkedIn here.
FPV Drone Pilot Hire in London, UK and Wordlwide.