There's no doubt aerial photography provides us with some stunning views of the world around us. With the latest HD technology and drones which can be flown via our smart devices, we're certainly starting to see the full potential of these kinds of image practically every day.
The world seen from above reveals a whole new perspective, whether that's from the geometric shapes of a city landscape or the blue waters and beach surrounding a tropical island. Here are just a few of our favourite aerial photography images:
1. Above the Mist
This was a winner in the 2016 Drone Photographer of the Year contest and shows how you can get high above the clouds with a high quality photographic drone. The picture was taken by Ricardo Matiello and is of Maringá, Paraná in Brazil. This shows you need to wait for the right conditions to get a shot like this – as with any great image it's being in the right place at the right time. In Ricardo's case this meant waiting for a thick fog, having his drone ready for action and then sending it up to take the aerial photograph.
2. Fishermen Closing the Net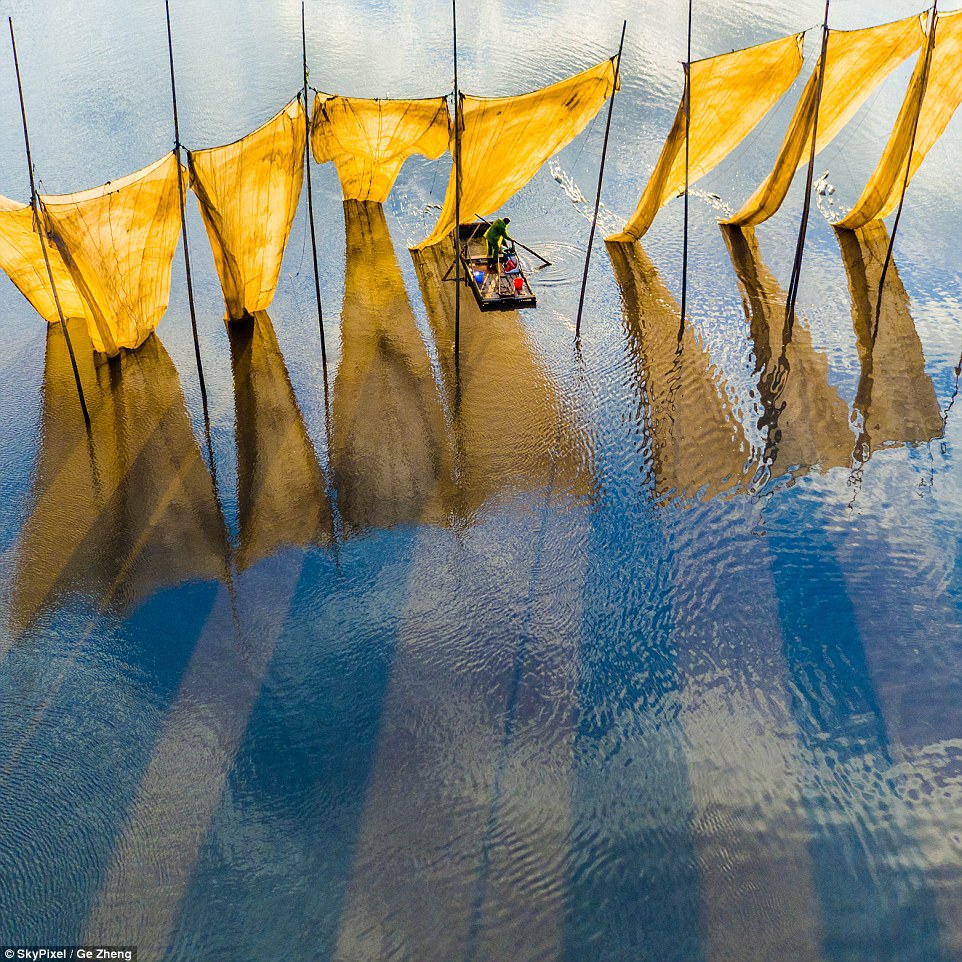 To prove that you don't have to go so high into the sky to find great aerial photography, this is another prize winner from Ge Zheng and shows fishermen pulling in their nets on a river. As with any great picture, the composition is as important as capturing that perfect moment. With the latest aerial photography drones, it's easier that ever for us all to do this but you still have to have a good eye for a photo.
3. Green Waves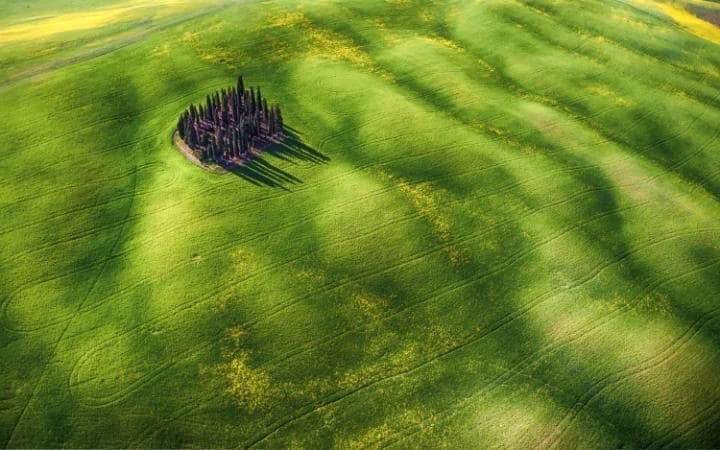 Aerial photography is also as much about colour and texture as it is about the lines and angles that define our landscapes. This verdant image from Mauro Pagliai captures a different looking world than you see from the ground. The time of day it was taken means the shadows stretch across the green carpet of the field drawing a sense of fantasy into the image that delights the eye. The advancement in camera tech nowadays make these kinds of images available to us all.
4. Dubai Metropolis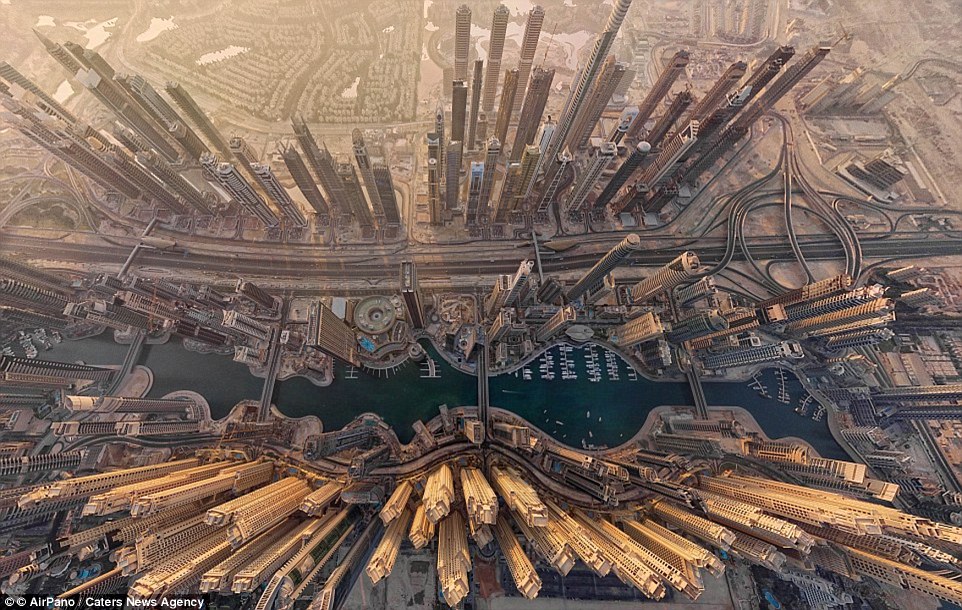 Flying above the world can turn any city landscape into something futuristic and amazing. This example of aerial photography of Dubai from the sky simply draws the eyes in a lot of different directions. Every time you look at it there's something different to see. The wide-angle lens makes everything ultimately draw towards the central waterway and you can easily imagine a landscape populated by high tech robots and sci-fi heroes and villains.
5. Autumn Trees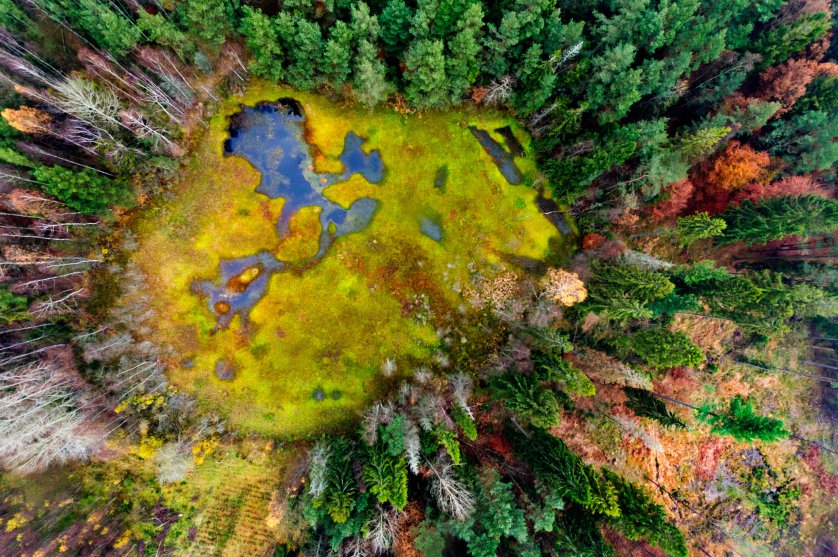 Colour viewed from above can create some really interesting images and this example of Autumn aerial photography in Poland certainly fits the bill. It's taken by Kacper Kowalski and just goes to show you're never sure what you going to see once you get your drone up into the sky. This is a scene in the forest near the town of Gdynia and we love the different greens and reds with the lake as the central focus.
If you are looking for a team who can bring aerial photography excellence to your next project, then contact Bee Aerial today. We have the range of high quality drones and expert operators who know how to deliver high quality video and still images to suit your specific needs. We're also CAA licensed to operate throughout the UK and worldwide.