Bee Aerial is one of the premier aerial filming companies in the UK offering aerial photography and cinematography drone services at reasonable prices. We are passionate about providing the highest quality aerial video and photography services to our clients in the UK and worldwide. We have been flying and filming in the United Kingdom, Italy, Spain, France, Portugal, USA, Palestine, Israel, North Africa and Barbados.
Aerial Filming with Drones: Unique Sophistication
By using the most sophisticated and efficient radio controlled aerial video drones, we capture images from eye level to 400 feet. We usually bring 2 drones to every shoot as backup. Our ground station offer a real time downlink signal, live telemetry an independent controller for camera operations (pan, tilt, recording command and photo shutter).
– 3 axis gyro-stabilised camera mount with anti-vibration system
– GPS position hold, altitude hold and auto return-to-home functions (failsafe technology).
– Electric powered
– 10-40 min flight times
– Batteries rechargeable on site.
– CAA licensed to operate throughout the UK (BNUC-S)
– Worldwide Public Liability Insurance, up to 5mil
– Operating Wordwilde
Focusing Your Aerial Video Needs!
Our services are tailored to the unique needs of the individual clients. Working closely with you, we obtain the maximum impact with stunning aerial imagery for your production: documentary films, commercials, property marketing, wedding, sporting events surfing, golf… the possibilities are endless. Our team at Bee Aerial prides itself on delivering personal professional service. We are efficient, skilled, and reliable.
Aerial Photography
Capture the aerial perspective of your construction sites, real estate or live events and give your marketing material the uniqueness it deserves. Our electric powered drones (UAVs) can be in the air in 15 minutes taking stunning aerial photography. It is also a great tool to generate views from flats that haven't been built yet, just give us an approximated position and elevation and we can generate even an unobstructed 360 view.
We can fly to many different heights and locations very quickly enabling us to capture every angle in a short amount of time.
Sweeping vistas, refreshing perspectives and breathtaking panoramas, HD aerial video and photography is the only way to fully showcase your exceptional event, tourism destination or outstanding piece of property.
Aerial photography can be used in online marketing, websites, print ads and promotions, or shared via social media. It can also be used as a stunning piece of art to be displayed on a feature wall.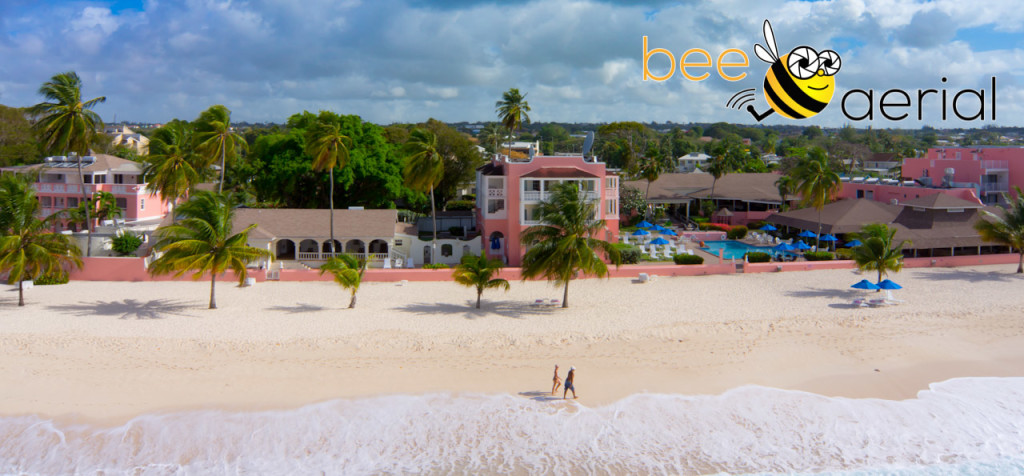 Bee Aerial's team has a wide range of experience of shooting feature films, commercials, television programmes and documentary footage. We have also filmed corporate events and weddings across Europe, and carry equipment to capture VR footage and to conduct building inspections and surveys. Our clients have included the BBC, ITV, Channel 4, RAI, Samsung, Lamborghini, BMW, Coca Cola, Pepsi, Unilever, Sony, Yell, Special Edition Films, Silverfish Media, the Barbados Tourism Authority, British Airways, Ray-Ban, Elegant Hotels Barbados, Altman Real Estate, Cordoba Internacional TV, Wargaming.net, Trees For Cities, the Japanese Broadcasting Corporation, Stella Artois and Hodinkee.
We operate internationally and have shot at locations including Wembley Stadium, the Wimbledon All England Lawn Tennis Club and St Andrews Links, covering everything from Pompeii to Palestine.